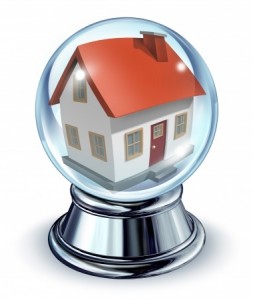 The NUMBER ONE QUESTION I get asked as a Realtor(R) is, "What is the market going to be like?"
To me, that question translates into "I am thinking of selling my home this year. Is this really a good time to do it?"
While I don't have a crystal ball ( I wish I had!), and the fact that forecasting the Real Estate Market is a bit like forecasting the weather, 2014 is looking to be a GREAT year to sell or buy a home! Here's why:
High Demand.  In 2013, the Edmonton and Sherwood Park regions showed the lowest housing inventory and highest average sale price for the PAST FIVE YEARS, indicating that demand for housing is stronger than ever!
Robust Economy. The Edmonton and Sherwood Park regions are the FASTEST GROWING ECONOMY IN CANADA, even beating out Toronto and Calgary, and continues its growth at THREE TIMES the NATIONAL AVERAGE!
Increasing Value. Forecasters are conservatively predicting a 3% increase in the value of Single Family Homes and a 2% increase for Condos.
Strong Buyer Demand. There are many BUYERS out there right now due to low vacancy rates, higher rents and the ongoing migration of people obtaining full-time employment.
Great Value. Among the major municipalities in Canada, the Edmonton / Sherwood Park region remains the LOWEST priced, and interest rates have continued to be low.
Stable Investment. Economic growth is forecasted to continue well into 2017/2018, which provides consumers with confidence in making a solid real estate investment.
Want to talk further?  Want more information on the Edmonton and Sherwood Park market?  I can help! Contact me for specific information on your area so that you can make the Best Decision possible and Get the Service You Deserve!