Forecasting what will happen in the Housing Market in Edmonton and Sherwood Park is a bit like trying to predict the weather.  There are so many variables to consider that affect real estate values.  But, like the weather, we can make some well-educated guesses based on statistical data and the opinions of Economists, real estate investment experts, and Realtors (R) themselves.  Here are some trends to expect in 2015: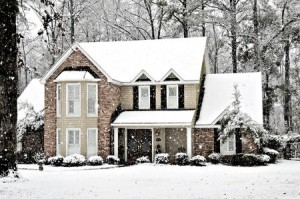 Prices will continue to rise, but at a slower pace than what we saw in 2014.  We are expecting prices for single family homes to increase anywhere from 2- 3.5% this year, based on tight supply and high demand.
We are not expecting a drastic increase in Interest Rates.  It is generally predicted that if Interest Rates rise, it will not be by much (i.e. 25 basis points) and will occur in the 3rd or 4th Quarter of this year.
Inventory is currently low and Buyer demand remains high. Despite the drop in the price of oil, the market is tight, particularly with homes in the $350,000 – $450,000 range. So, if your home falls in between this range, this is an incredibly good time to put it on the market!  Just make sure to give yourself a long Possession date so that you have time to find the home you want, as we are predicting more inventory to come on the market as we get closer to Spring.
We are continuing to see high demand in the $1 million+ plus homes, which is an indicator of not only higher incomes, but also Consumer confidence in the Move-up market.
Because the average price of a home has continued to rise, we will also continue to see Condo and attached housing sales increase, as these are typically more affordable than single-family homes.
All in all, there is NO talk of a Housing Bubble, although you sometimes hear this in the Media. The overall Consensus is that the Edmonton and Sherwood Park Markets will show Slow and Steady Progress in 2015.  This doesn't make for fancy headlines, but is good news for Buyers and Sellers alike!
If you would like to know what is happening in your specific area, supported by concrete data and statistics, please contact me to arrange a meeting to see what you potentially get for your home today!