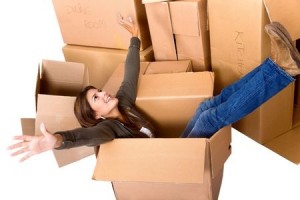 You have probably heard Realtors(R)  say that the best time to sell a home is "Now". You have probably also thought, "That's what ALL Realtors say, because they want my listing!"
While humorous (and partially correct), there are also some pretty compelling reasons for Listing a home in February as opposed to waiting for the winter snow to melt. I personally will be listing my home in February, and here's why:
1.) The timing is right. You've found a great property, interest rates are favorable, so why not?
2.) Less Competition. If you are Selling, there are fewer Sellers to compete with. If you are Buying, the same is also true. This adds to a quicker sale and less pressure when choosing the house you want.
3.) More time to enjoy the warmer months. Let's face it – Winters in Canada are pretty long. Moving earlier in the year means you can get settled in your new home and enjoy the longer, warmer days ahead. I don't know about you, but I would rather be packing and unpacking boxes when the weather outside is frightful, than when it is delightful!
4.) Ability to Observe the Home in Winter. Speaking of Winter, its nice to know that the basement is cozy and warm when it is minus 20 outside, and that there are no ice dams on the roof. These things are difficult to discover when it is warm outside.
5.) Less Busy Time – Lawyers, Bankers, Movers, and yes, Realtors(R) are all less busy during the Winter months. Anything from getting a survey done to finding a reputable mover, just may be a little bit easier when the Market isn't as busy.
Buying and Selling a Home is a tough job ANY time of the year, but in any event, you want the process to go as smoothly as possible. Thinking of putting your house on the market before the Spring rush occurs? Great! Give me a call – and while you're at it, help me pack! 🙂