T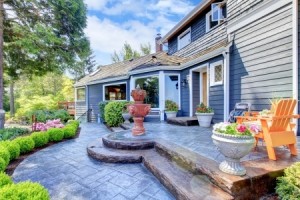 his year, my husband and I decided to put our Sherwood Park house on the market. Now, you would think this would be a piece of cake for me, After all, I have been trading in Real Estate as a Realtor (R) for almost 10 years now, so you would think I would have this down pat. Well, the truth is, I now have a new found appreciation for Sellers after seeing the selling process from a Seller's perspective. Here are some insights I gained along the way – enjoy!
1.) Your house can never be "too clean".
This is something I obsessed about constantly to the point where my teenaged daughter called my "Psychotic" because I was constantly cleaning the house. Does it have to be perfect? No, but it is sure something to aspire to minutes before the buyers arrive!
2.) It's a real hassle when you have a pet.
Now, don't get me wrong, I love my dog. She is part of the family. But driving around in the car while your dog is anxiously wondering where you are taking her (only to return home!) is fine for about 10-15 minutes. Not an hour.
3.) You really start to notice how much cr*p you have.
All that junk you have stored in your basement? Yes, it was taking up precious square footage of your home all this time. Some of it may still be in sealed boxes from the last move! But…. it is sooooo therapeutic to purge it out of your house for good. Just DO IT!
4.) You can NEVER have too many boxes!
It's amaziing how many boxes you need to move just one room of a house. So, get as many boxes as you can get a hold of, and contact people who have recently moved and offer to pick up their boxes as they unpack. It can save you hundreds of dollars and make the whole process of packing easier. I did purchase a "China set" moving kit this year, and it was worth every penny. Saving time also saves money.
5.) Even though you are looking forward to good times in the new house, you will feel sad about leaving old friends and neighbors behind. Bricks and mortar may make a home, but it is the memories from the people you interact with that matter the most. I watched my girls grow from young girls to teenagers in this house. I remember when they rode on their bikes in the cul-de-sac and played tag in the front yards with their friends, and made s'mores over the fire in the back yard.  Those days are long gone now, but the memories remain.
Is it all worth it? Yes, it is! Let me help you with your next move, whether you are moving to a different community, upgrading or downsizing, I would love to help you sell your home and find a new one! Contact me, and let's get started!