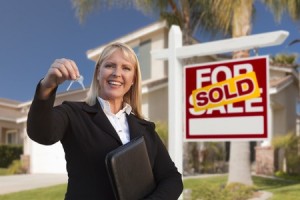 Now, more than ever, Home Sellers are interviewing agents – sometimes as many as 4- before choosing to list their home. Many agents offer similar services, but what sets apart the excellent from the good? Here are some questions you should ask your prospective Listing Agent BEFORE hiring!
1.) What is your Sales-to-Listing Ratio?
Simply put, this is the percentage of homes sold that were listed by that agent last year. Your Realtor should also be able to tell you how that percentage compares to the local Real Estate Board average. You want the agent you hire to be BETTER than average!
2.) What is the Average Days on Market (DOM) for Listings Sold?
Again, you want this number compared to the Board average. Fewer days on market means the Agent is pricing the home to sell under current market conditions. Overpricing a home means more time on market and less money for the Seller.
3.) Are You Familiar With My Neighborhood?
Hiring your cousin or uncle isn't necessarily a good thing. Whether an Agent is the neighborhood "expert" or not, that person should be familiar enough to answer questions that a potential buyer may ask, such as: Which schools are nearby? Where are the nearest bus stops? What is the dominant demographic in this area? Remember, the agent is selling the neighborhood, not just your home. Research is a must!
4.) Marketing Plan
Your Realtor should be able to predict the kind of Buyer who is most likely to buy your home, and tailor the Marketing Plan accordingly. The Marketing Plan should also highlight Special features of your home to make it stand out from the competition, and attempt to eliminate possible objections in the eyes of the Buyer. The Plan should also accentuate the positive so that Buyers see the value of your home, want it, and be willing to pay top dollar for it as well.
5.) Do I Like This Person?
This is based on your gut instincts. You must be able to trust that person and have confidence that he or she will do the best job possible.  Is this person approachable and friendly? Easy to communicate with? Does this person pay attention to details? Is this person a good listener and considers what you are looking for in a Realtor? Asking lots of questions and hearing the response will often give you a good feel for the person you want to hire. Also, make sure there is a written guarantee that if you are not completely satisfied, you can terminate the listing Contract. Very few Realtors offer this, but a true professional will want to make sure you are happy! It is, after all, your home!
Selling your greatest asset is a big task. No matter who you choose, make sure to ask lots of questions to make sure the Realtor you hire is a right fit for YOU! Contact me, and get the answers to these questions and more when you are selling your Sherwood Park and Edmonton home!