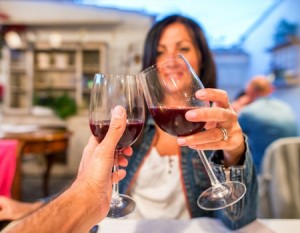 I remember, many years ago, sitting in a classroom with 26 other students working to get my Real Estate Licence. Near the end of the course the Instructor informed us, according to local statistics, that only 1 in 4 of us would still be in Real Estate after about ONE year of working in the business.
We all gasped, looking around the room and mentally calculating how many of us would still be in the field after only one year. Only 6.75 of us would remain working as Real Estate Agents! In 5 years, that number would dwindle to about 3. That is a pretty low success rate compared to other careers.
Now you may ask, why is that? I mean, being a Realtor is easy, right?
Wrong! Like a lot of professions, selling Real Estate for a living is a lot tougher than it looks. Forget what you see on TV, forget the stereotype of every Real Estate Agent dressed in bling driving a Mercedes, having decadent lunches with friends and having copious amounts of leisure time. The truth is, you might be a Real Estate Agent if:
1.) Your Career is a Lifestyle, Not a Job. Agents are self-employed entrepreneurs, meaning they work long hours even when it is inconvenient to their personal life. Imagine sitting down to a family dinner and you suddenly get a call that an offer is coming in on a listing of yours, and it needs to be dealt with immediately. Or, a buyer calls you excitedly and has found "the house" and there is already a line-up at the front door. Realtors do not work 9 to 5. They are on call, working for their client; often weekdays turn into weeknights, and weekdays turn into weekends. The intrusive nature of this business is not for everyone – you have to be flexible to meet the needs of others.
2.) You Get Paid on a Contingency Basis. Imagine going to work and not getting paid for the time you put in. That's Real Estate! You only get a pay cheque once a successful deal has closed, and only when the cheque arrives. No salary, no benefits, no paid holiday time, no pension or retirement plan.
3.) You Have a Huge Amount of Expenses. Most people think the average agent makes a bucketload of money. In reality, the average agent sells between 6 and 7 homes a year. Subtract from this the monthly expenses, such as marketing, Office fees, Brokerage fees, gas, etc., and you get the picture. Mark my words, the more you make, you more you have to spend, especially as a Listing Agent. This is also why you defend your Commission. In order to stay in business, you have to make money.
4.) You Hold a Great Deal of Responsibility. Whether you are working with Buyers or Sellers, there is a lot of money involved in a transaction and a lot can go wrong. Because you are licenced to trade in Real Property, you are held to a higher degree of accountability than an ordinary salesperson and must carry Insurance for Errors and Omissions. You are in charge of making sure your clients' interests are protected, even if it conflicts with your own. That's called Fiduciary Duty.
5.) You Can't Imagine Doing Anything Else for a Living!! Even though the job is tougher than it looks, there is nothing you would rather do than see the smiles on your clients' faces when they sell their home or find theur Dream Home! You are helping them achieve a very important goal, and there is no better feeling than that! That is why we do what we do!
I LOVE my job! Let me help you achieve your Real Estate goals. Contact me today!