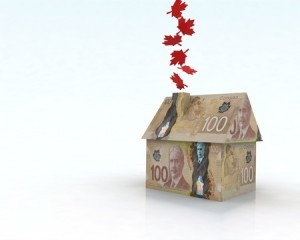 Your home is quite likely your most valuable asset. We live in a time where Interest Rates are low, and inventory is (relatively!) high. You might be thinking of buying a home in Edmonton or Sherwood Park for various reasons. It might be due to change in lifestyle, such as the kids moving out of the house, a new baby on the way or any number of factors. But without having your financial ducks in a row, it can be increasingly difficult to purchase a home. Here are some questions you need to consider, during during or before getting pre-approved for a mortgage:
1.) What is your credit score?
Banks and lenders use this score to determine your financial worthiness when obtaining a loan. It is a 3-digit number that is basically a measure of how trustworthy you are with money. The higher the score, the more banks/lenders will like you and be willing to work with you in securing a mortgage. If your score is low, there are steps to take to improve your score. But, it won't happen overnight, It takes time.
2.) How much equity do you have in your current home?
Equity is the difference between what you paid for your house versus what it is worth now. Generally, over time your equity will increase. However, if you bought at the wrong time and your house is now worth less, or if you have been borrowing against the equity of your home to pay off debt, you may find yourself with little equity left, and this will affect your purchasing power.
3.) What is your current home worth?
If you own a home already, having an idea of what your current home may sell for is very helpful in the pre-approval process as mentioned before. Be sure to get a professional opinion from a licenced Realtor (R) as property assessments may not be accurate. Your perceptions may also not be accurate. Knowing the approximate value of your home beforehand will provide a more realistic picture of the equity you may have after selling your home.
4.) What kind of lifestyle do you want?
Knowing what kind of lifestyle you want to have is key. Do you like to travel? How many vacations do you want to take in a year? Do you have kids going into Pose Secondary School? Are you expecting to expand your family? You don't want to put all your eggs into one basket (your house) and leave little room for any of the finer things in life. These are just of the questions that only you can answer, and need to ask yourself when analyzing the amount that you want to spend on your next home.
5.) Do you have an Experienced Mortgage Advisor?
Having an experienced Mortgage Professional who handles your mortgage can make all the difference in the world. Carrying out a thorough pre-approval can prevent disappointment and wasted time for everyone. A true pro can handle most situations with ease and will keep you informed throughout the process, leading to a positive outcome for everyone! I can help you with recommending someone who will help get the job done with knowledge AND experience!
Do you have more questions about whether you are financially ready to take the next step? Call me today and let's get the process started!