I've been selling real estate in Sherwood Park and Edmonton for over 11 years now, and a question I often get asked is, "What sets you apart from the rest?" Now, I can tell you how great I am, but I am sure that would come across as being pretty cheesy, not to mention immodest. So, what is it like to work with me? Thanks to my wonderful clients over the years, they have provided me with feedback, both verbal and written, as to why they work with me again and again.  Here are some of the things th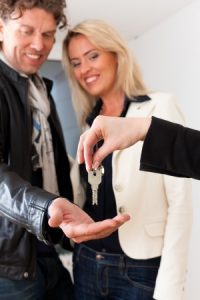 ey have said:
1.) I'm straight and to the point.  When I work with clients, I put honesty front and center. I don't tell you what you want to hear, but I do tell you what you need to hear.  Sometimes it's an ugly job, and sometimes people don't like it.  My clients know that I will always be honest and back up what I say with facts, not emotion.  At the end of the day I build my reputation on honesty, because I want clients that value honesty as well.
2.) I truly love my job and the people I meet.  For me, selling homes is a career I am very passionate about.  With passion, you enjoy what you do and have a good attitude and energy even when the going gets tough.  I left a 13-year teaching career because after about the 10th year I lost my passion.  Not so with real estate! Every day is different, and there is always something new to learn, which is exciting for me. I can't think of anything more satisfying than helping people with their real estate goals.
3.) I am loyal and look out for your best interests.  If you are buying, I make sure to help you get all the information you need even if it means losing a sale. Getting you a good deal that makes you happy makes me happy and leads to future business with you.  Selling your home for top dollar means you know I work hard to market your property and get great results, no matter what shape the market is in. I am not about getting the deal done, but the deal you want. That's what really counts in the end.
4.) I'm patient and hardworking.  They say that patience is a virtue and in real estate, this can mean showing multiple properties, and preparing a listing for sale involving additional steps.  I understand that purchasing or selling IS kind of a big deal, so I take the time to do what is needed in each particular transaction to make sure the job is done right. Because of this, I sell a larger-than average percentage of what I list.
5.) When you work with me, you gain a Realtor you can TRUST. I often say, I don't sell houses, I build trust. Making a house purchase or selling one is a big financial decision. You want to hire someone who is knowledgeable, experienced and skilled. Furthermore, you want someone who engages in ethical practices and does what is promised, and more.  I am proud to say that I don't distribute flyers, ads, or bus benches about how great I am or that I am number 1.  I am not number 1, YOU are.
Want to work with a trusted professional in Sherwood Park or Edmonton? Contact me, and let's get to know one another.  I promise to not be pushy and I will be happy to answer any questions you may have!